In addition to the more static information on the HUMAN Foundation website, the "News-Blog Page" is dedicated to the news and developments of our projects. We divide the News-Blogs into the countries of India, Nepal and Nigeria as well as general information about our foundation and special topics.
On the sidebar you can sort by specific subcategories, in the archive you can select contributions from past months and years, or you can search for terms. Enjoy reading with hopefully many interesting articles.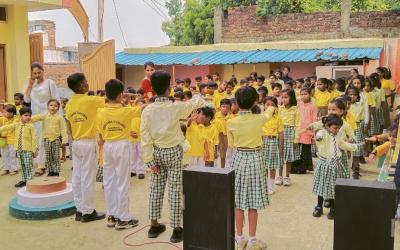 Our Keshwa Gurukul School in Robertsganj, Sonbhadra in the state of Uttar...
read more

It has been quite a journey but the first phase of school construction at...
read more

This blog about the school reports for the year 2022 consists of three parts:...
read more

To share the experiences of a nearly 5-week trip to Upper Dolpo, you need more...
read more

Our dream of an own school in Nepal in Upper Dolpo is becoming a reality....
read more

The Tripitak Basic School was established by the Nepalese government in 1975,...
read more

With this report we can deliver great news. In January this year, we finally...
read more

The water project in Nigeria represents the HUMAN Foundation's biggest...
read more

The Canteen In January 2023, the completed school canteen was handed over to...
read more

Project puRE water for life Our currently largest implementation project is in...
read more

Our second largest construction project to date is taking place in Nigeria....
read more

Finally the time has come: On May 28, 2022, the renovation of the U block of...
read more

After a construction period of 8-9 months, the time has come: the largest and...
read more